Rockland becomes AIMS Solution Delivery Partner for Quest Computing
Rockland and Cardinal Join Forces
Rockland achieves coveted Oracle "Certified Partner" status
New Partnerships Announcement

---
Rockland becomes AIMS Solution Delivery Partner for Quest Computing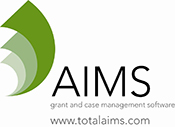 Rockland has recently partnered with Quest Computing to become their Solution Delivery Partner for AIMS in Western Canada.
AIMS is Quest's flagship product which is designed specifically to meet the needs of funding and grant-making organizations. AIMS is an enterprise-wide system designed to manage all aspects of Awards/Grant Management process, from pre-application stage, through to payment, commitment and approval. This helps organizations to lower administrative costs and reduce application turn-around times, while at the same time providing far greater management control of the entire process.
Established in 1989, Quest has evolved into one of Europe's leading Business Information Systems Specialists, having built our reputation on designing and developing mission critical solutions for public and private sector organizations.
For more information: http://www.quest.ie/prodaims.html
Joining Forces

---
Rockland and Cardinal Join Forces
Victoria, BC, Canada April 1, 2009 – Rockland System Solutions Inc. is delighted to announce its merger with Cardinal Systems Group Ltd. The new partnership brings together a complementary set of skills and expertise to create a full-service, boutique-style IT company. The company will continue to operate as Rockland System Solutions Inc.
"It is with great pleasure that we welcome Cardinal to the Rockland Team. We have had a strong working relationship for many years. The merger enhances Rockland's position as an IT Leader with the resources, project management experience, and functional and technical expertise to provide our clients with comprehensive systems and business solutions. This comes at a time when our clients are looking to get more out of their business relationships" says Rockland Founding Partner, Sonya Serafin.
"More than just a strategic fit, we also share a common corporate vision" said Rockland Partner, Ali Hemani, "Both Rockland and Cardinal have a history of innovation and helping clients to leverage systems to meet their strategic and business goals and effect positive change within their organization. We've both put a strong focus on business relationships and gaining a trusted advisory role with our clients, I expect that focus to be even stronger as we move forward."
Rockland's expert consultants deliver strategic value through an integrated approach to Financial/ERP Systems Implementation and Business Intelligence and Data Warehouse Solutions. With the merger, Rockland now offers a broader range of skill sets, including increased expertise in Data Warehousing, Business Intelligence, and implementation of Oracle Applications.
About Cardinal
Cardinal Systems Group Ltd. (Cardinal) has been serving the Victoria, BC Information Technology community since 1992. Cardinal specializes in providing professional consulting services for Information Systems initiatives, including Data Warehouse design, construction and operation; and Development for Oracle and all major technology platforms.
About Rockland
Rockland System Solutions Inc. (Rockland) is a private Victoria, BC based Systems Integration consulting company, specializing in Financial/ERP Systems Implementation, Business Intelligence, and Data Warehouse Solutions. Rockland was formed in 2001 by two highly respected consultants, Sonya Serafin and Ali Hemani.
For media inquiries or more information please contact us at:
info@rocklandsolutions.com
Oracle "Certified Partner" Status

---
Rockland achieves coveted Oracle "Certified Partner" status
Victoria, BC, Canada August 31, 2007 – Rockland System Solutions Inc. is delighted to announce that it recently qualified as a Certified Partner in the Oracle Corporation PartnerNetwork. "It is with great pleasure that we congratulate and welcome you as a Certified Partner. Your company is now part of a select group of Oracle partners (in) the Oracle PartnerNetwork," announced the Oracle Team.
Certified Partner status recognizes Rockland's increased level of commitment to and success in partnering with Oracle, based on an evaluation of staff competency, service availability, business commitment, and sales competency. Under the guidance of Rockland Oracle expert, Tahseen Vakil, Rockland staff demonstrated their skills in development, sales, pre-sales and implementation by successfully passing the requisite Oracle skills assessment tests.
Rockland would also like to congratulate team Oracle specialist, Malik Aziz, for being the first person in Canada to become an Oracle eBusiness Certified Professional. Mr. Aziz joined Rockland in early 2006 following an extensive career as an Oracle consultant. He brings an exceptional level of specialized expertise and commitment to the clients with whom he works.
Rockland System Solutions Inc. (Rockland) is a private Victoria, BC, Canada based systems integration consulting company specializing in Oracle Financial / ERP systems. Rockland was formed in 2001 by two highly respected Oracle consultants, Sonya Serafin and Ali Hemani, and the company continues to grow and expand its consulting practice.
Oracle (NASDAQ: ORCL) is the world's largest enterprise software company and the world's second largest independent software company. Oracle was the first software company to develop and deploy 100 percent internet-enabled enterprise software across its entire product line. The company is based in Redwood Shores, CA, USA and serves its many clients from a global network of offices.