Enterprise Business Intelligence

---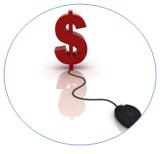 Business intelligence (BI) simplifies information discovery and analysis, making it possible for decision-makers at all levels of an organization to more easily access, understand, analyze, collaborate, and act on information, anytime and anywhere.
While Business Intelligence has been top of the radar for many organizations for some time, there continues to be many opportunities to improve an organization's strategic advantage in a highly cost-effective, and low-risk manner. The world has changed dramatically. Global markets are more interconnected and volatile, the pace of change is faster, and traditional relationships have shifted dramatically. Gartner Research shows that in this new environment, the ability to detect, anticipate and act quickly and effectively on "business patterns" is critical to building competitive advantage.
Gartner also says that In 2010, organizations will continue to focus on cost and efficiency, but will need to start investing again in powering strong and sustainable business growth. Two capabilities that will be critical are strong performance management, and the ability to deliver actionable business insights from good data. BI, Analytics and Performance Management initiatives will play a very significant role in identifying, and effectively pursuing, business and performance opportunities
Rockland System Solutions can help your organization realize the true value of its data through:
A Comprehensive BI Strategy
Dashboards
Data Warehouses and Data Marts
Performance Management